Tiffany Harelik began blogging the Trailer Food Diaries in 2009 as a way to get her mind off of her desk job.  In just under two years, Harelik has turned that office distraction into a full-time multimedia and consulting career based in Austin's booming mobile food business. "It all started with a job I hated," Harelik quips. "If you asked me five years ago whether I'd be working in the food industry, I would have said, 'Hell no.'"
Although Harelik didn't intend to work in the restaurant business, it's easy to see how her quick smile, enthusiasm, and genuine affection for Austin's restauranteurs has taken her far in a short time. Today she continues her blog with scouting help from interns, she recently published a trailer food cookbook, and she writes regular columns for Austin Man Magazine and Austin Culture Map.
Perhaps her most visible project in Austin is the Gypsy Picnic food festival, which last year drew over 15,000 to feast on trailer food at Auditorium Shores. The Gypsy Picnic was received favorably in concept, and generated more media buzz than many of Austin's long-running food events. In practice, though, the festival's popularity presented some stumbling blocks in the form of long lines and slow food service. With the second festival coming this Saturday, October 22nd, Harelik is getting another chance to impress local critics and the public alike.
"We're making some changes this time around," Harelik said. "The spirit will be the same, but it will be a little more like ACL's food court from an operational standpoint. We're working with trailers to select menu items that will scale well to accommodate large crowds."
In addition to the tweaks Harelik described, this weekend's festival will boast over 40 trailers and a larger footprint in which to spread out. As an additional time saver, each trailer will limit its menu to  three choices. If there are long lines after all of that, the festival promises plenty of live music and people watching to help pass the time.
The week leading up to the Gypsy Picnic also marks the debut of Harelik's Trailer Food Diaries Cookbook, which she published with Austin-based Greenleaf Book Group this fall.  The 150-page cookbook offers recipes and photos from Austin Food Trailers, with personal stories from many of the chefs.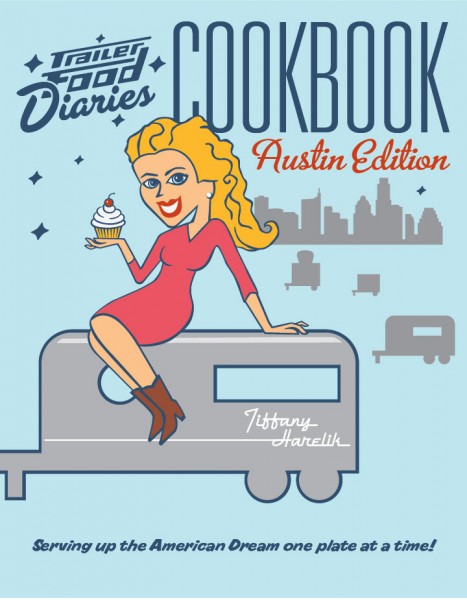 Harelik is also active behind the scenes of Austin's trailer food movement. For the past year, she has worked as the Director of Marketing and Events for Torchy's Tacos, the Austin-based taco chain that started as a food trailer in 2006. And as a freelance consultant,  she has counseled business owners who want to break into the mobile food scene in Portland, Washington D.C., Virginia and Austin.
"If I could give anyone who's thinking about getting into this business two pieces of advice, they would be to stay open when you say you'll be open, and be a part of the community," advises Harelik. "Oh yeah, and limit your menu. There's such a wide variety of food here in Austin, that if you don't have a niche product, no one cares."
If this advice seems harsh, it's because Harelik has seen firsthand how difficult it can be for new trailers to survive in the volatile mobile food industry. There are many challenges outside the kitchen, she says, and it can be overwhelming to navigate. Luckily, from these challenges come community. "Not every chef is going to be able to do social media, or figure out the city's codes. We have to stick together," she insists. "The people here are real people, who are happy o go to work in the morning because they love what they do. It's a great community."