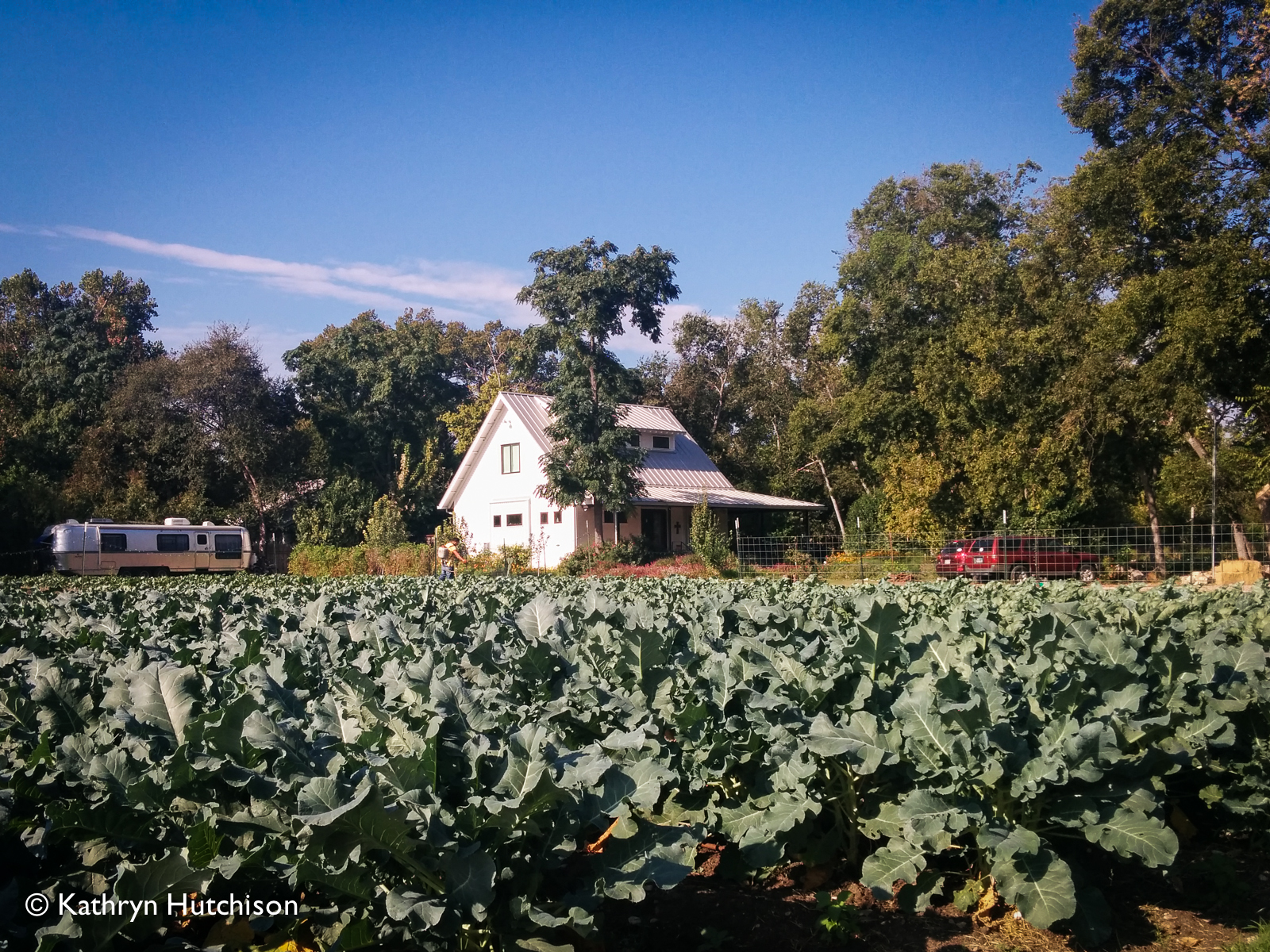 Do you have a few minutes? If so, you can make a big difference to Springdale Farm with just a few strokes of the keyboard. If you're sold already and just want to take action, scroll down for the TL:DR. Otherwise, let's talk for a minute about Springdale Farm.
I volunteer at Springdale Farm every Wednesday and Saturday. It's a family-owned, small farm in the Springdale neighborhood of east Austin. I love spending time there because Springdale farmers Glenn and Paula Foore are good people. They grow more than 75 delicious varieties of produce in their yard, which nourishes families like mine every Wednesday and Saturday when we shop at the farm stand.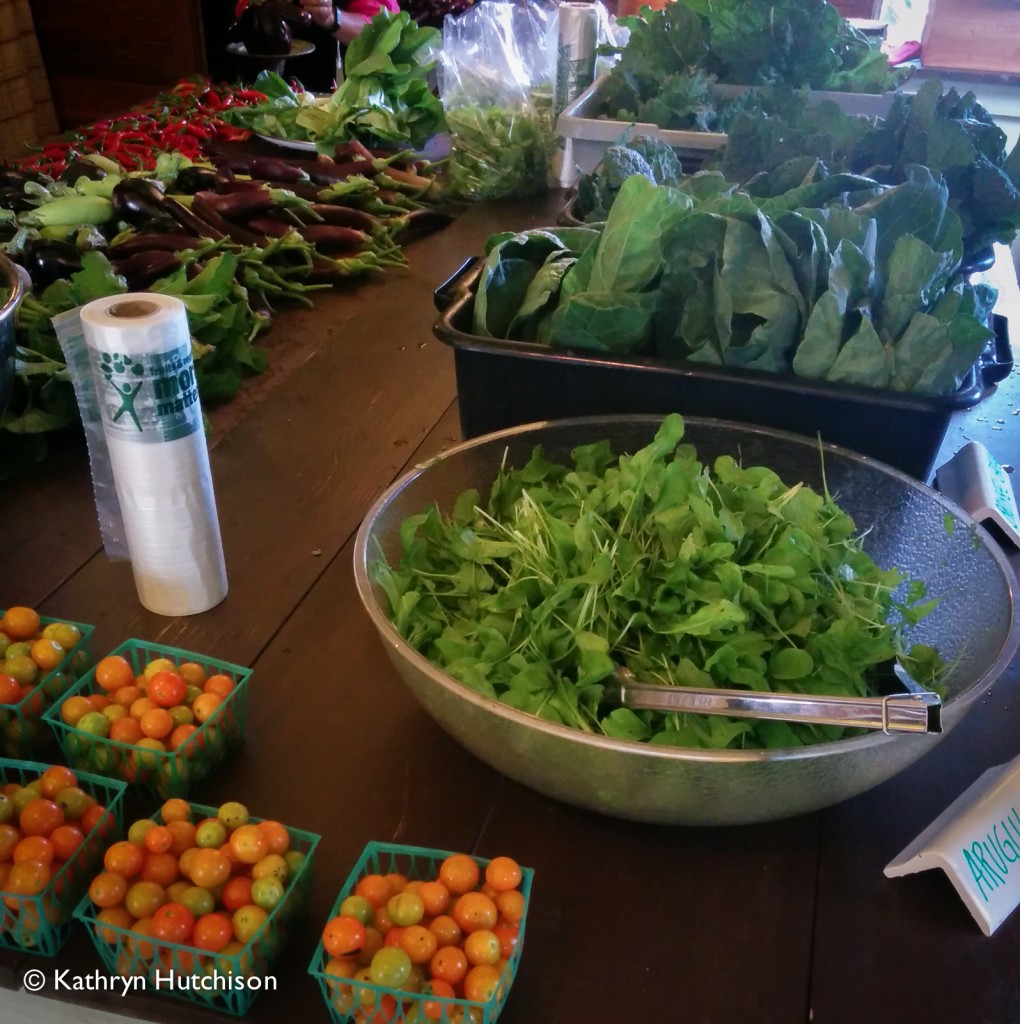 Springdale also supplies homegrown produce to more than 22 local restaurants, and supports a staff through its operations. Glenn and Paula have been farming their 4-acre property, where they also live, since 2009. Their hard work and that of other Urban Farms is essential to the livelihood of thousands in Austin's restaurant industry.
Unsurprisingly, lots of good people are drawn to Springdale Farm. When I said its farm stand was nourishing, I wasn't just talking about food. Every week when I am at Springdale, I get recipes from Austin's top chefs, share inside jokes with other volunteers, get to know my neighbors, and soak up the welcoming, friendly atmosphere. Glenn and Paula open up their yard and the surrounding farm for self-guided tours during this time so that everyone can see firsthand where their food comes from. "Know food, know farms," Paula always says.
In addition to the farm stand, Springdale Farms hosts periodic public events like East Austin Studio Tour, the Austin Food Blogger Alliance pot luck, and weddings. They helped my fundraiser, Austin Bakes for Bastrop, raise over $10,000 for victims of the Bastrop Wildfires when they hosted one of our bake sale sites back in 2013. Springdale Farms is more than just a food producer; they are a hub for our community. The (scant) income generated by select private events, such as weddings, helps Springdale Farm stay financially viable.
Springdale Farm faces a restrictive overlay by the city that will prevent it from hosting any public events in the future. There's a good chance that overlay will be removed, if the motion can get through the Planning Commission and onto the City Council agenda this year. Next week, the Planning Commission will meet as part of that process. The same voices that opposed the Urban Farm Ordinance last year oppose this zoning, and have asked for a postponement. This is where you come in. 
TL:DR Please write a letter to City Council and the Planning Commission voicing your support for Springdale Farm. This will increase the likelihood that the zoning will be cleaned up, and without delay. Springdale Farm doesn't need any more uncertainty or legal fees. They need our help so that they can get back to what they do best, urban farming.
Here is a sample letter:
Dear __________,
I am writing to ask you to pass the Zoning, Neighborhood Plan Amendment and Restrictive Covenant Applications submitted by Springdale Farm. Please do not delay the vote.  We appreciate that Springdale Farms is in our community, and we will appreciate seeing you support them with your vote to pass the ordinance.
Sincerely,
Full Name
Phone Number
Here are the email addresses of each person on the Planning Commission and City Council.
Heather Chaffin, case manager
Danette Chimenti
Alfonso Hernandez
Jean Stevens
Steven Oliver
Richard Hatfield
Jeff Jack
James Norte
Brian Roark
Lesley Varghese
Nuria Zaragosa
City Council
See? That's not so bad! It is very important to send these letters as soon as possible, so that they will be received BEFORE the Planning Commission meets on Tuesday, October 28th. I'm planning to attend that meeting with other supporters of Austin's Food Community. If you'd like to join us, we'll be there wearing green. The meeting will be held at 6:00 p.m. at One Texas Center (Conf. Room 325), 505 Barton Springs.