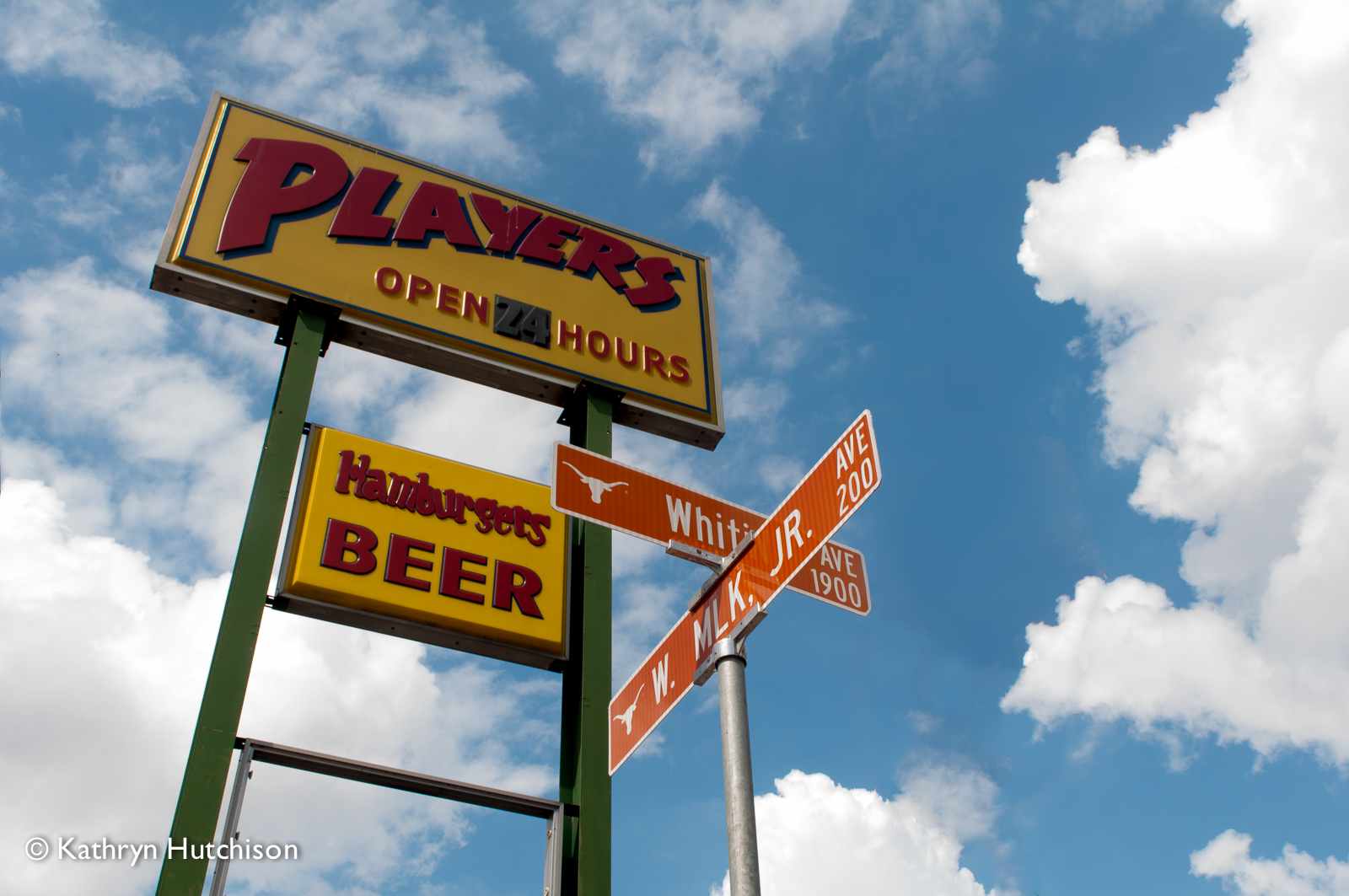 It's the last call for Players. The iconic Austin hamburger joint, which opened in 1981, will close in just six weeks on Sunday, November 23rd. The restaurant announced its closing date last month, and last week owners Carlos Oliveira and Eddie Hempe posted "Closing Time" signs around the inside of the restaurant.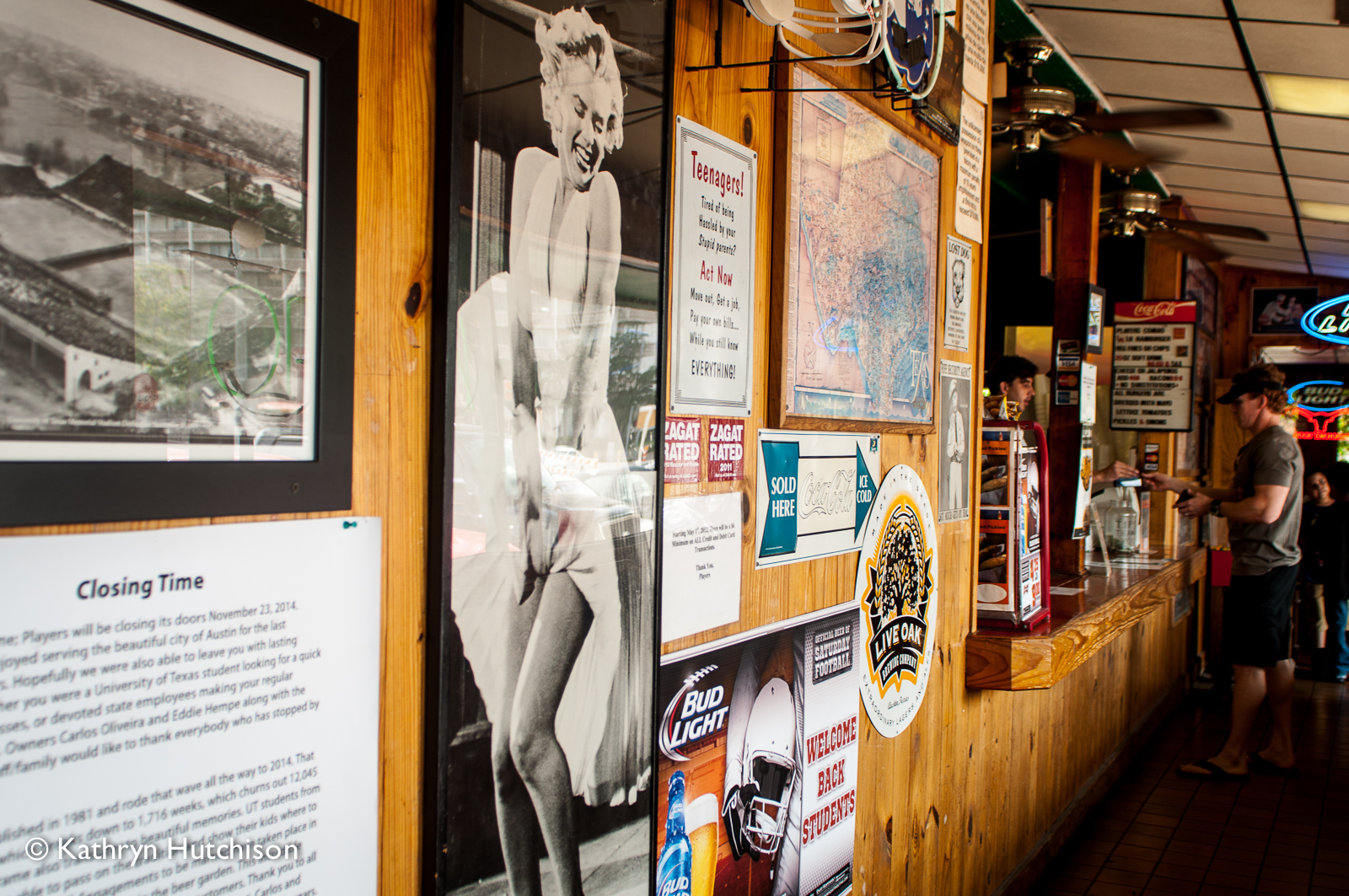 When my friend Drew Carls posted Oliveira and Hempe's letter last week, I knew the end was close. I needed to visit Players for a farewell lunch. My boyfriend David and I stopped by the restaurant on Sunday afternoon, still basking in the burnt orange glow of a Longhorn football win the night before.
The staff was friendly as ever, and I was so happy to see that business was brisk when we visited. Numerous neon signs glowed brightly, illuminating the Longhorn memorabilia and old photos on the walls. Besides the construction and the "Closing Time" signs, you'd never know the restaurant was approaching its last days.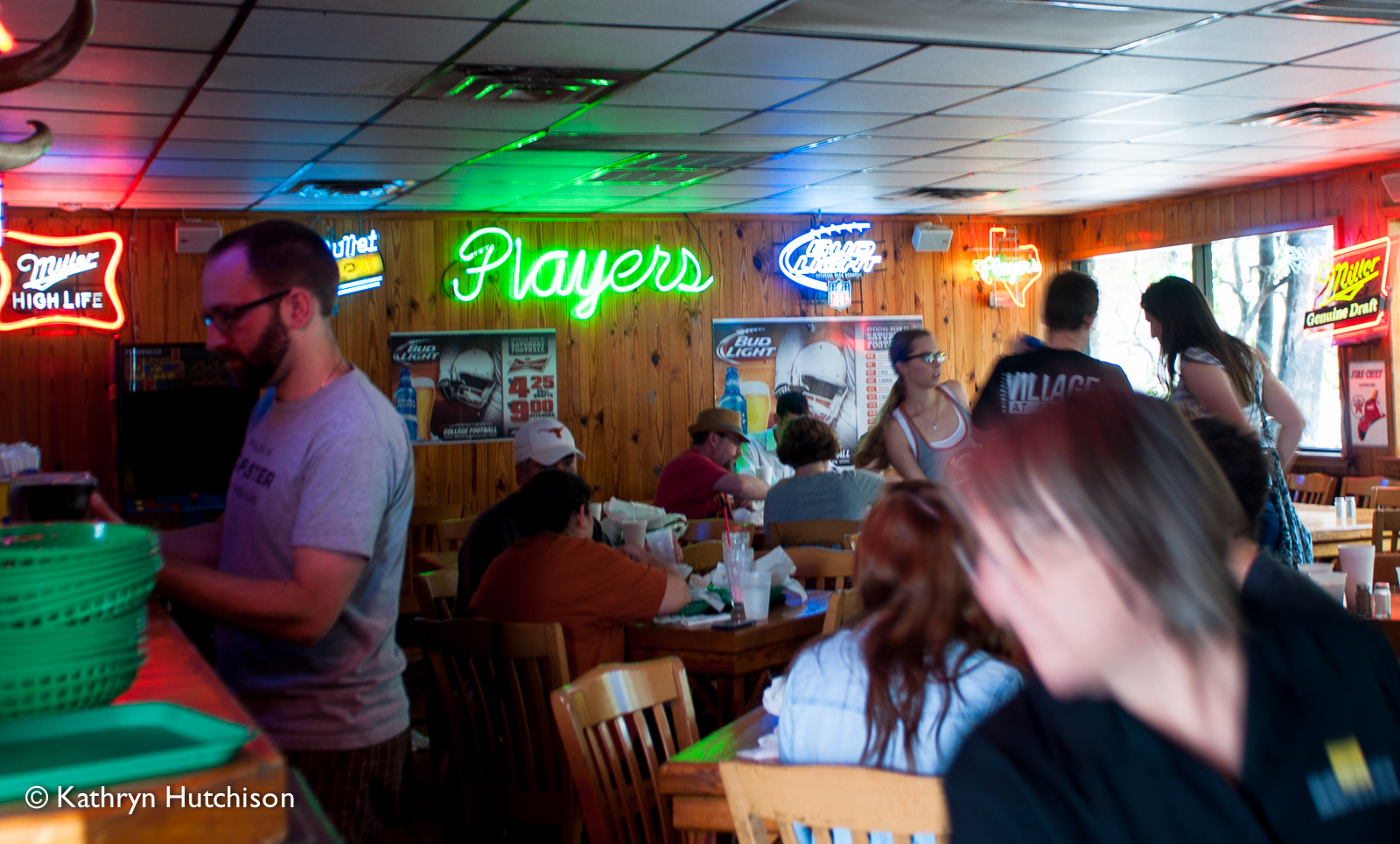 Players has always been the sort of all-purpose gathering place that fits any occasion. Since I moved to Austin I have frequented the restaurant first as a UT student, then as a UT staffer for working lunches, and now as one of the old folks who returns on nostalgic campus visits. The dining room on Sunday was full of the usual suspects: a birthday party, a (laughably inefficient) study group, young families, and several day drinking sports fans.
What keeps us regulars coming again and again? The food, of course. Players' backlit menu boasts everything from burgers to chicken fried steak to hangover-curing fried pickles. There's also beer on tap, and some of the best milkshakes in Austin. The food isn't fancy, but it's consistent and it's cheap. I always love watching their line cooks work while I wait to place my order; it is staggering how much good food they put out of that tiny kitchen.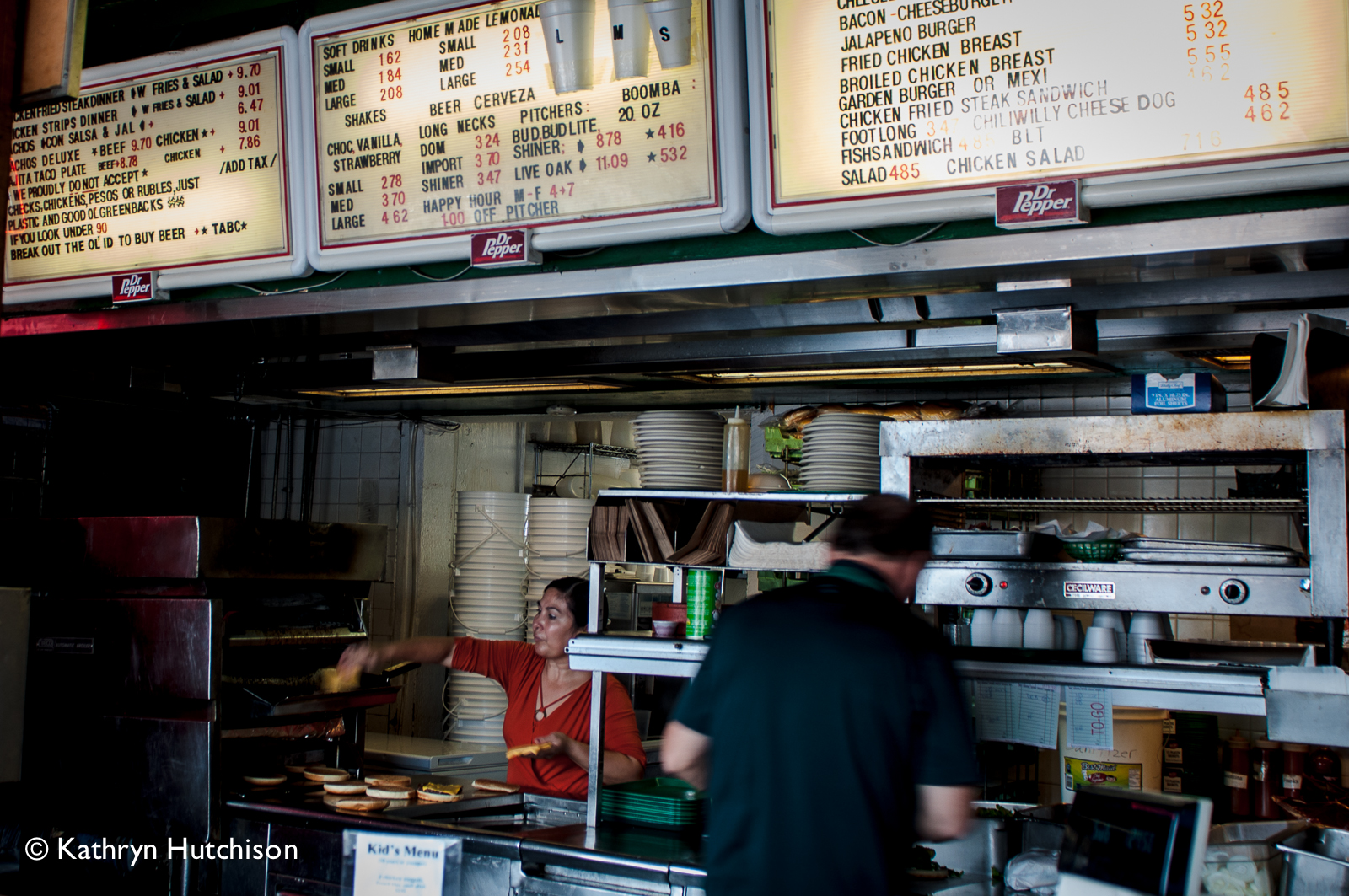 For my final meal at Players I had a single cheeseburger with a half order of onion rings and fries, and a Shiner Bock on draft. It's my regular order. Although I've tried most of the menu, this is the combo I come back to again and again. The only thing that's changed about it since 2003 is I don't get carded for the Shiner any more.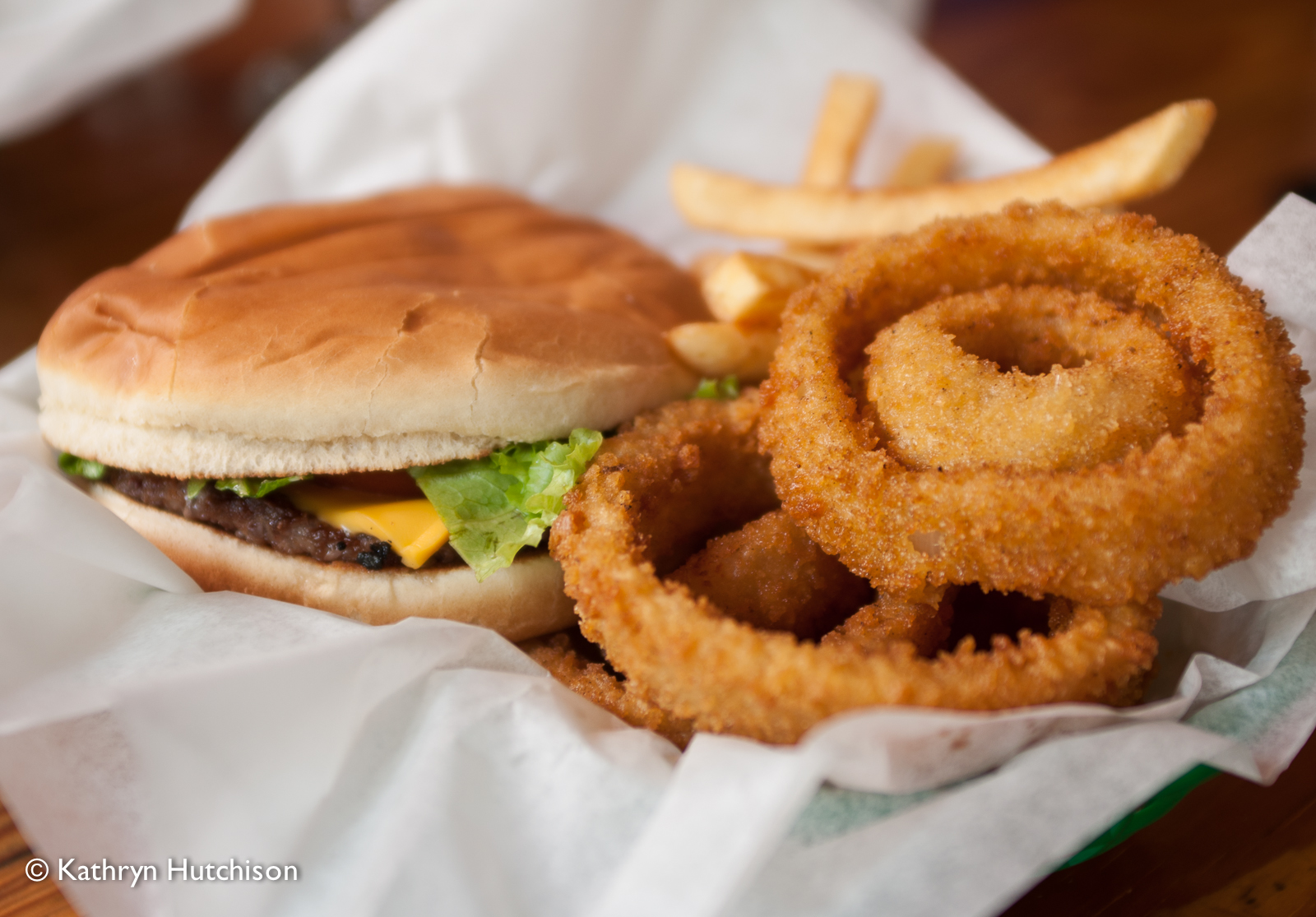 Though delicious, my final meal at Players was bittersweet. It's hard to say goodbye to a restaurant that's been part of my whole life in Austin. Although I understand that the growth putting Players out of business is good for The University of Texas, it doesn't feel good to this former student. I hope many other Austinites, Longhorns, and burger aficionados will make time to visit Players again before it closes next month. Cheers to you, Players, and thanks for all the memories.