Last weekend David and I took a little road trip to east Texas. We visited the Rose Gardens in Tyler, prehistoric shores of Caddo Lake, and stayed at a charming bed and breakfast in Jefferson. After a fun-filled weekend, we drove home to Austin along rural roads and U.S. Route 59.
The "scenic route" took much longer than a straight shot home on I-35, but every minute extra was worth it, since the drive took us by Zamykal Gourmet Kolaches in Calvert, Texas. The shop is just off the highway, surrounded by antique stores and rustic brick and wood buildings.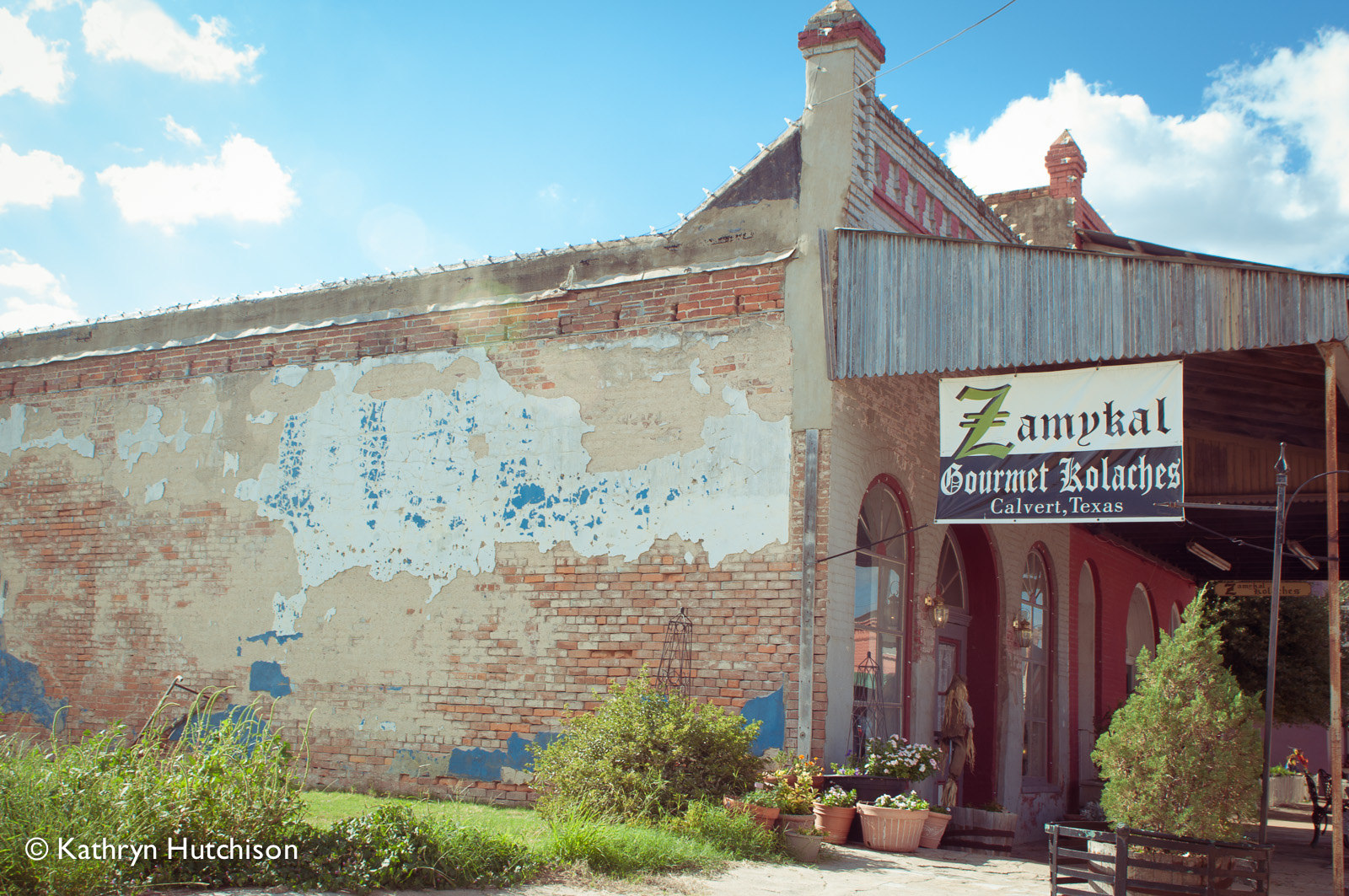 This Czech-style kolache bakery is everything you would hope to discover on a Texas road trip. Each day owner Jody Powers and her staff of two prepare myriad flavors of the Czech pastries, from traditional poppyseed to German chocolate to cream cheese. Their kolaches won "Grand Champions of Westfest," in West, Texas back in 2010, and the quality is still top-notch four years later.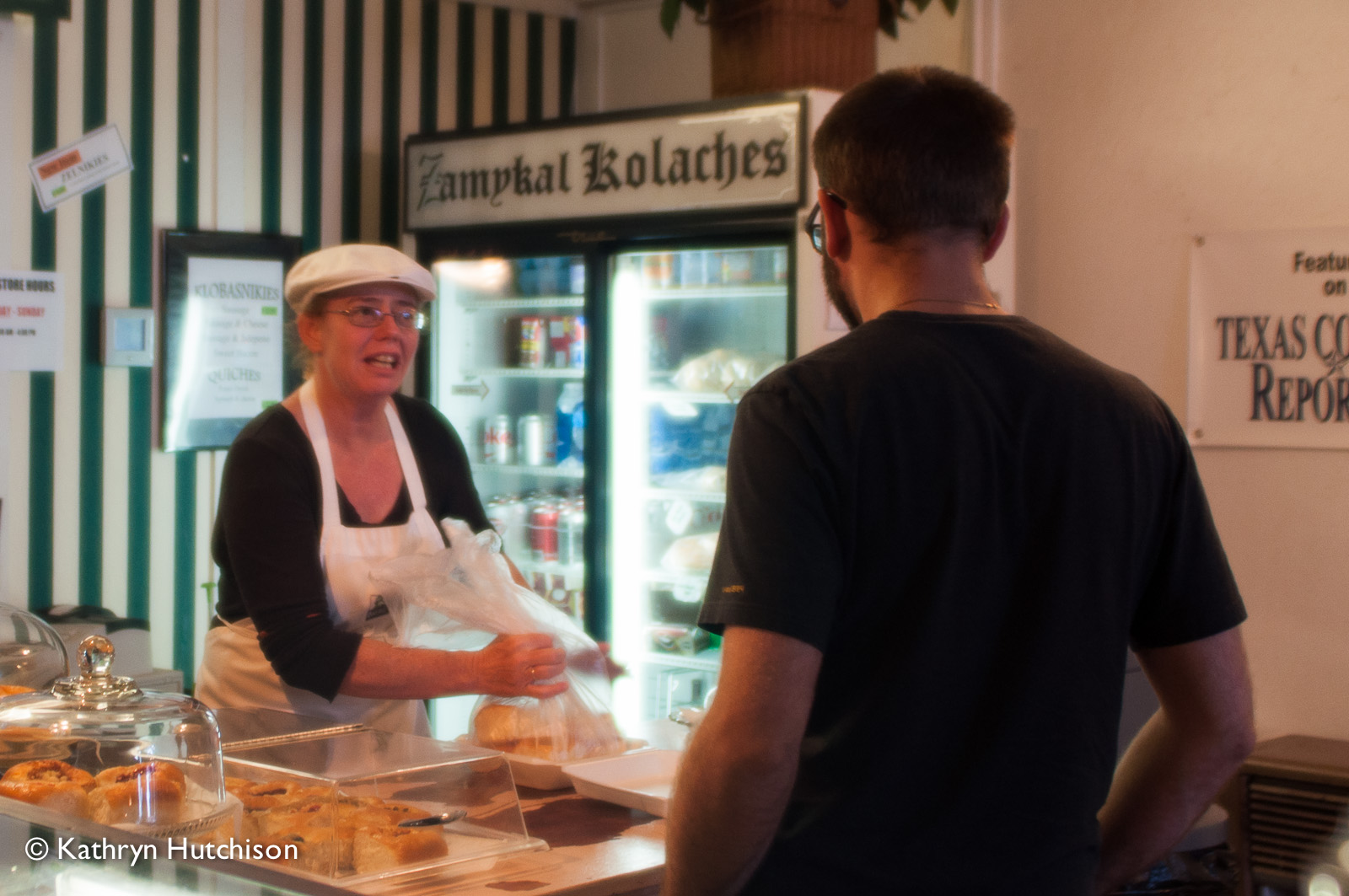 When David and I visited, we were greeted with plenty of samples and an enthusiastic welcome.They were also quick to apologize that only 19 of the shop's regular 30 flavors were available. By the time we arrived at 3:00 PM, many of the most popular choices had sold out. There was no need to worry– David and I had plenty of choices! We left with poppyseed, apricot, strawberry cream cheese, German chocolate, coconut cream, and blackberry kolaches, carefully packaged to keep them extra fresh on the road.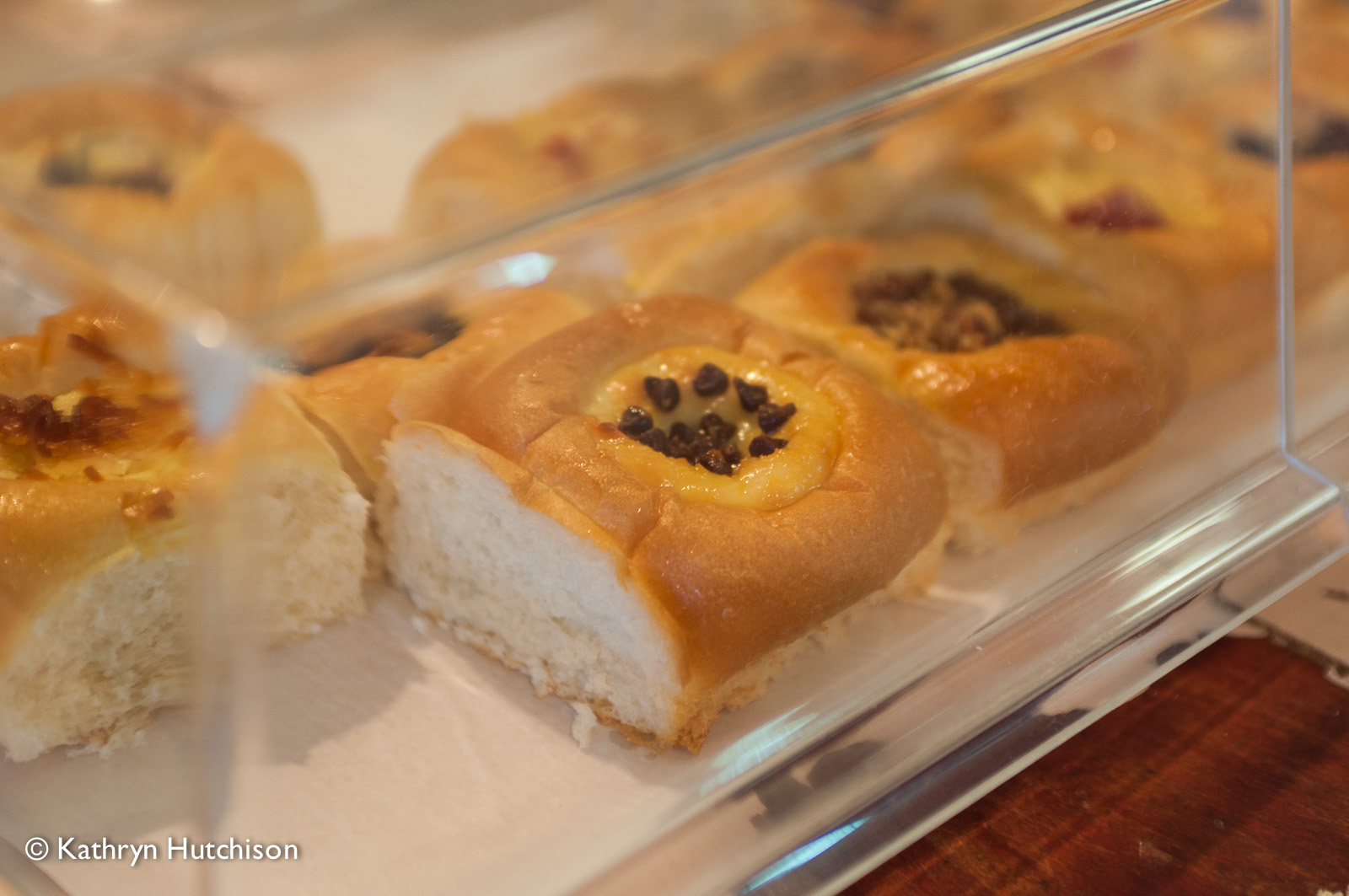 David and I also grabbed a few savory treats to enjoy right there in the shop. My sausage and cheese pig-in-a-blanket "klobansnikie" (say it kloh-bahn-SNEE-kee, the clerk insisted) was perfectly salty-sweet, wrapped in dough so light it practically floated into my mouth. David enjoyed Zamykal's vegetarian-friendly mini-quiches, each about the size of a muffin. The shop also offers various cookies, including gluten-free meringue kisses.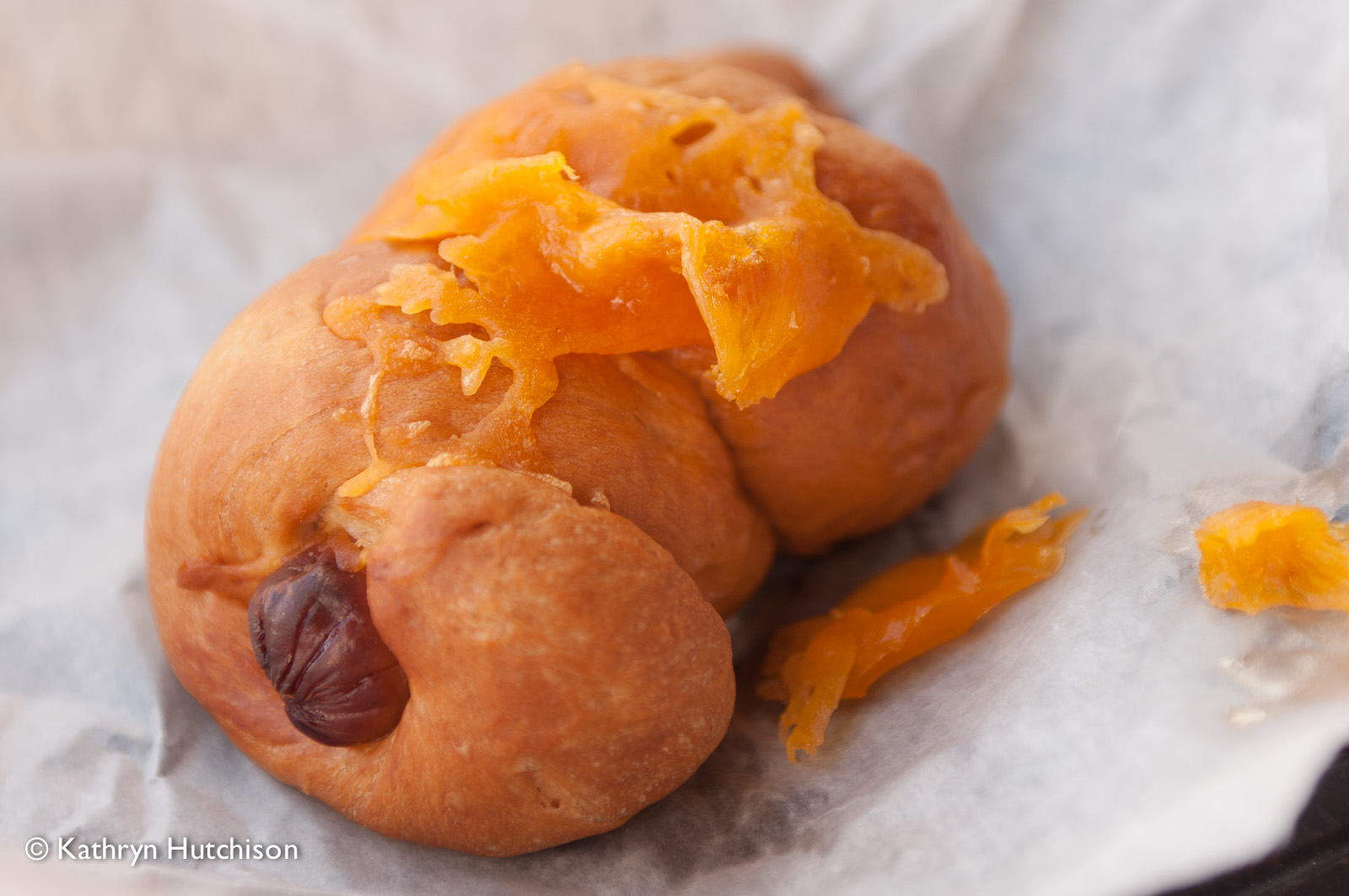 During our visit we talked at length with the clerk about the charm and history of the bakery, which Jodi opened 7 years ago. Inspired by her family's Czech heritage, she developed the award-winning recipe from one passed down from her grandparents. (The shop is named for their surname, Zamykal.) Jodi's love for her business and customers is evident in both the taste of the kolaches, and the atmosphere of the shop. For example, she keeps a collection of colorful decorated hats on a hook in the dining room for customers' children who might want to dress up for afternoon tea.
David's and my visit to the bakery was perfect in every way. Unfortunately, when I was fact checking for this blog post, I was dismayed to discover that Jodi will be leaving Zamykal Kolaches sometime soon; she was recently diagnosed with a recurrence of cancer. She writes on the shop's Facebook page:
I'm sad to say…….
Multiple myeloma is rearing it's ugly head again. Looks like the stem cell transplant didn't do the trick. So I'll be dealing with it for ever, I guess. As a result, I've decided to sell the bakery and concentrate on my family and enjoying the rest of what God has determined is my remaining time. Who knows? I do know that cancer feeds off of stress, so I need to remove the stress of the business. I cried a bunch on Thursday, when I found out, but I am at peace with it now. Best case would be if someone wanted to buy the business and buildings, too. It is still running with two employees who know what to do. Someone could step in and the business would never skip a beat. The branding, the customer base, the exclusive recipe, equipment, living quarters, employees, training, all located in the third largest historical district in Texas. Please pass this along. You never know who is just waiting for an opportunity like this. It would be a shame to let Zamykal Gourmet Kolaches and ten years of building the business, fall by the way.
So, that stinks. I really hope that Jodi's health miraculously improves, or else she finds the perfect buyer for her wonderful business. Do you know any aspiring bakers or kolache lovers who might fit the bill? Zamykal Gourmet Kolaches is a Texas treasure, and I feel so lucky to have had the chance to visit while the business is in its prime. Fingers crossed that the shop will be around for many years to come!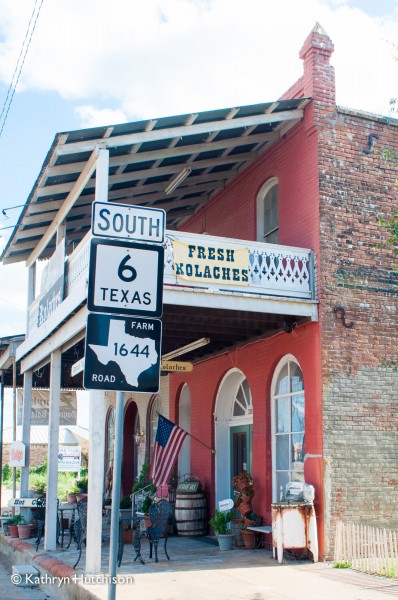 If you enjoy kolaches, be sure to check out my homemade kolache recipe for Lemon Blueberry Kolaches.