I got these lovely heart-shaped buñuelos recently from my friends Nathan and Amy. I'm still not quite sure why they gave them to me, since Rami and I were attending a dinner party at their house at the time. Maybe it was a reverse-hostess gift? Maybe a just-because-you're-a-sucker-for-cinnamon gift? In any case, I'm now totally enamored of these crunchy, cinnamon and sugar covered cookies.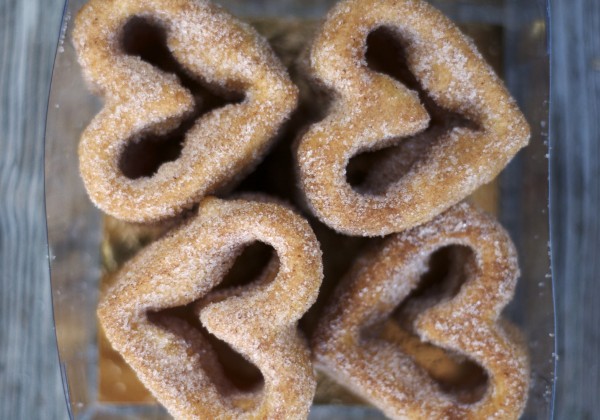 If I have my story straight, Nathan and Amy discovered the cookies when they were shooting the wedding of the company's owners here in Austin a few weeks ago. The couple handed out boxes of the cookies as favors, and Nathan and Amy ended up with several. (One of the perks of being a wedding photographer, I guess!) 444 Buñeolos Gourmet started in Mexico, and it has a branch in Austin. The cookies are currently made in Mexico and shipped to Texas, but the family that owns the business is planning to start making them here in Austin next year.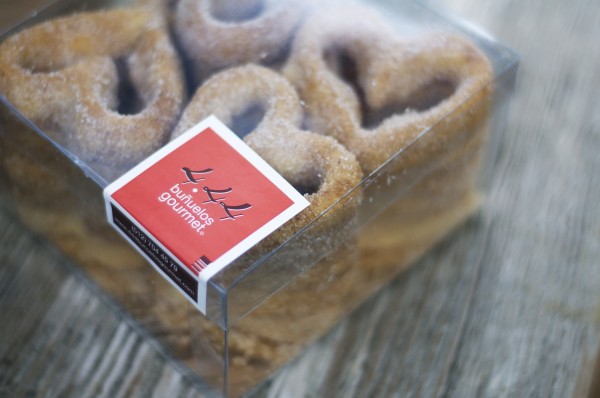 All the cookies were long gone before I could use them in a recipe, but I was thinking that they would make the perfect accompaniment to a dish of
chai ice cream
, or they would look pretty with a winter fruit salad. In a gift basket, they would pair well with a sampling of
Zhi Teas
, another local gem. In addition to the hearts, 444 Buñuelos Gourmet makes holiday shapes like Christmas trees and stars. They accept orders online and ship the cookies; call for pricing.
Note: this post is the first of an occasional series highlighting holiday food gifts that are made in Austin, Texas. It is not a sponsored post.