I'm on day four of a fantastic vacation to Washington State with my boyfriend, David. We're getting ready to visit the Ballard Farmer's Market in a few minutes,  where I plan to gorge myself on coffee and pastries, and some of the early season strawberries that we've spotted at other markets. (They're amazing and HUGE compared to Texas strawberries.)
Here are some photos I've snapped so far on our vacation. These are from a two-day stint we spent on Whidbey Island. Whidbey is a quick ferry ride north of Seattle, and a foodie paradise. Definitely worth a visit if you're up in the Pacific Northwest. Here's David and me on the ferry: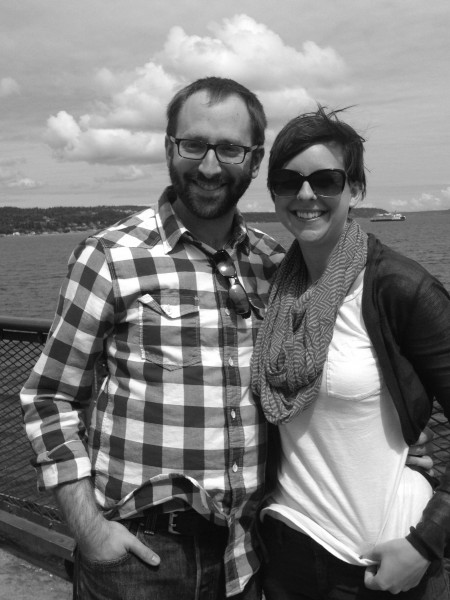 The ride out took about half an hour. It was so peaceful and quiet, probably not typical during the heavy tourist season. David and I planned our trip early in the summer to avoid the crowds, and it worked! We were practically alone on the ferry, and enjoyed plenty of solitude during our travels around the island.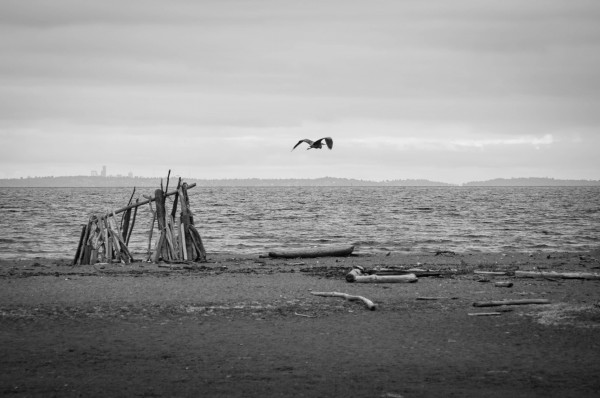 The cottage where we stayed was about 10 minutes from Double Bluff Beach, one of the best beaches along the south end of the island. During our early morning walk along the shore, we saw a great blue heron, crabs, and gulls. The Seattle skyline and Olympic Mountains were barely visible across the bay.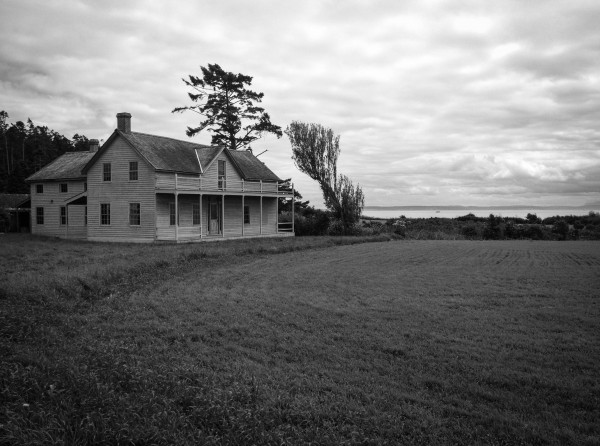 On the north end of the island this statuesque Ferry House sits at the edge of the prairie, looking out over Ebey's Landing. In the 19th century this house was used as an Inn for travelers, and although the doors are locked today, it was great fun walking around the house. In the 20th century, it appeared in the film Snow Falling on Cedars, one of my favorite book-to-film adaptations.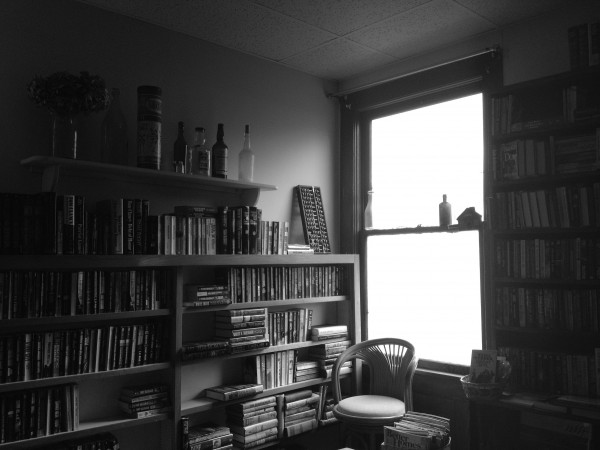 Near the Ferry House was Coupeville, a charming town which boasts the island's largest shopping area. The Kingfisher Book Store had a great selection of used books and signed copies of books by local authors. The best part was looking out onto Penn Cove from the peaceful reading room inside the shop.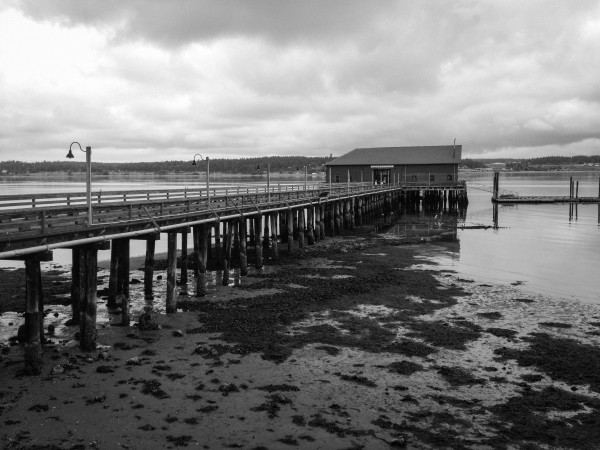 We saw thousands of Penn Cove Mussels as we walked around Coupeville. Each year Penn Cove Shellfish grows and harvests about 2 million pounds of mussels and other shellfish out of Whidbey Island and another farm location nearby. Penn Cove Mussels appear on nearly every bar and dinner menu on Whidbey Island.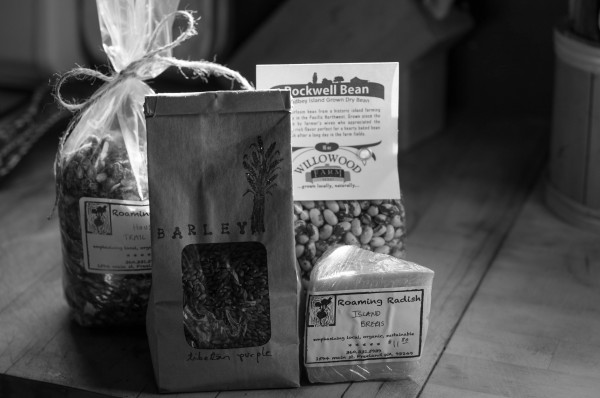 Speaking of dinner menus, the local food scene on Whidbey Island is terrific. David and I ate at a few of the area's notable local restaurants. We also explored a few locally owned markets, where I found local granola, barley, farmstead sheep's milk cheese, and Rockwell beans. I am particularly excited about the beans and barley, which both carry a great deal of island history and heritage. They were grown on Ebey's Landing Preserve, a naturally occurring prairie on the north side of the island which has been in use as farm land for over 100 years.
So far this trip has been very inspiring and relaxing, a much-needed break from the Austin heat and hustle. I am excited to share more photos from the market today!